What We Do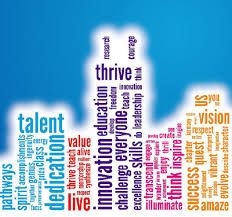 EDUCATE
Student success depends on many factors including informed teachers, families, and communities, and an organized response to the problems that may affect their capabilities.
SCIP is committed to providing quality education to those working with youth.  This occurs through ongoing meetings, workshops, and conferences to provide current information on behavioral and mental health disorders as well as current trends involving alcohol and other substances of abuse.  We partner with community behavioral health professionals who present on topics within their area of expertise.
So how do schools benefit from the implementation of SCIP?
We educate teachers and other school personnel to work on behalf of students and their families so that they will more successfully reach their potential.  SCIP Team members are trained to respond appropriately and offer support to youth displaying concerning behaviors.
Each year, SCIP offers a 4-day comprehensive training for school staff members who will serve as active SCIP Team members at their schools.  Participants at this annual training are trained in SCIP's four components:
Identification of students exhibiting behaviors which may interfere with their ability to be successful
Intervention with the student and/or their parent/guardian to share concerns, seek solutions, and explore options
Referral to in-school or community resources to assist the student
Support for students within the school environment
Team members are also educated on a variety of mental and behavioral health disorders that affect children and adolescents, providing them with a knowledge-base of various disorders including risk factors, signs and symptoms, and effects.  They are given strategies on how to interact and support affected students, and provided with additional resources.  
Originally open only to schools implementing SCIP, we recognized that this training provided valuable information that would be beneficial for all those involved in children's lives.  Therefore, the training was opened to anyone interested in learning more about the issues that impact today's youth. 
Schools that have implemented the SCIP program also receive ongoing technical assistance that includes educational materials, assistance with locating speakers for school events, bi-monthly team leader meetings with topic specific presentations, researching strategies for problem solving, and much more. 
How does the community benefit from SCIP?
SCIP hosts an annual conference, open to community members, focusing on an individual youth-related behavioral health topic, at times bringing in dynamic national speakers.
SCIP is available to provide individual presentations to schools, parent groups, and other community organizations.  SCIP will also host a booth, providing informational and resource materials, at other youth oriented activities.
CONNECT
SCIP connects participating schools to area behavioral health agencies, providing all students with the opportunity to receive access to professional assistance when needed.
SCIP also networks with multiple community partners, working together to ensure communities are well educated and youth have the appropriate resources to meet their needs to reach their full potential.