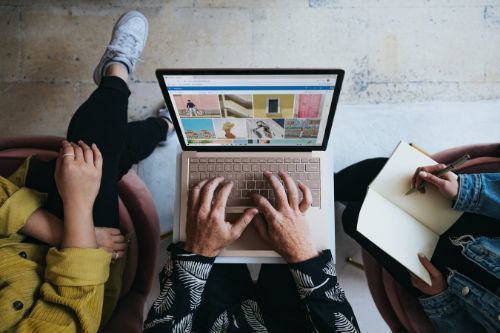 Our Staff
Kelly Madcharo

Kelly Madcharo received her Bachelor of Arts degree in Political Science from the University of Nebraska-Lincoln, with minors in Psychology and Business. She attended and graduated from the University of Nebraska College of Law and was admitted to the Bar in 1984. Kelly worked for the Nebraska Medical Association for 14 years prior to coming to LMEP.  Kelly serves as the Director of the Nebraska Cancer Research Center and the Adolescent & Family Health Division which includes School Community Intervention & Prevention (SCIP), Training for Addiction Professionals Program (TAP), and the Stepping Stones for Families Program.  Kelly and her husband Mike have two children, Matt and Emily, and three pets, Cisco, Sonny and Fredo. An avid KC Royals fan, Kelly also enjoys baking and caring for foster animals for the Capital Humane Society.

You can reach Kelly at 402-327-6851.

Christine Ivory

Christine (Chris) Ivory received her Bachelor of Science Degree in Family Science & Human Development with a minor in Criminal Justice and Law from the University of Nebraska-Lincoln. Chris also played on and was a captain for the UNL soccer team while she attended school. Chris is a HUGE HUSKER fan and alumnus.  Prior to working at LMEP she had worked in the behavioral health services field for over 10 years. She has been a SCIP Coordinator here at LMEP since 2003, and coordinates SCIP in Regions 1, 2, 3 and 5. Chris is an avid Boston Celtics & Red Sox fan as well as a Dallas Cowboy fan. She is an accomplished and published poet.  She lives with her husband and her attack cat, Salt. She coaches soccer from time to time as well as volunteers at the Capital Humane Society and the Salvation Army.        

You can reach Chris at 402-327-6842.

Abbe Edgecombe

Abbe Edgecombe joined SCIP in July, 2015.  She coordinates SCIP for schools in Lincoln and Lancaster County.  Abbe received her Bachelor of Science Degree in Human Development and Family Relationships from the University of Nebraska at Kearney, and has a Master's Degree in Family and Community service at the University of Nebraska-Lincoln.  Prior to joining SCIP, Abbe worked for 13 years for another program of Lincoln Medical Education Partnership, Stepping Stones for Families, where she worked in the field of adult substance use, family support/advocacy, and community outreach.  In her free time, Abbe enjoys spending time with her husband, Mike, her four children Anna, Katie, Luke and Riley (who are quadruplets), and her two step-children, Shaun and Lauren.

You can reach Abbe at 402-327-6841.