How We Help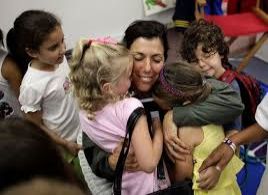 How are students referred to SCIP?
Because children spend a majority of their days in the school setting, students are often identified by school staff, but may also be referred by a family member, peers, a concerned community member, or by self-referral.  Reasons for a referral may be due to sudden changes in a student's behavior, existing behaviors that may be escalating, or the display of unusual behaviors.  These behaviors could be indicators of more serious underlying issues such as:
Depression
Grief
Trauma
Self-Injury
Bullying
Alcohol and/or Drug Use
Violence
Abuse
Eating Disorders
Gambling
Gang activity
Other Mental/Behavioral Health Disorders
Once a referral has been made, teachers are asked to confidentially respond to the SCIP Team regarding behaviors they have observed in that student within their classroom.  The team reviews the information and discusses what actions can be taken to assist the student.
SCIP Teams have been trained not to label or diagnose, but to identify signs that may indicate a more serious problem.  Sharing the concerns with parents and students gives them the opportunity to obtain services from the school or from a professional at a community behavioral health agency who can then determine if further services are warranted.  Following a SCIP screening, with a Release of Information form signed, the agency can provide the SCIP Team with recommendations which they can use to assist students within the school environment.
Intervening early can result in positive changes, thereby reducing the potential for problems to develop into something more serious.
The initial agency screening for the student provided through SCIP is always FREE to families.
As a result of SCIP in the schools, students and their families experience an attitude of caring.  SCIP lets you know that schools and communities respond to the needs of youth and that they are supported in staying in school and being successful.
We appreciate your feedback! Please complete our survey by clicking here.