Our History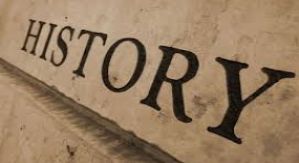 SCIP is a proven success story!
School Community Intervention & Prevention (SCIP) has been a vital part of Nebraska communities for over 30 years, serving a growing segment of our community in need of inaccessible services.  It was originally developed in 1983 by community representatives and concerned educators to assist high school students experiencing difficulty in the learning environment, due to substance use.  Recognizing the need to address the emotional and academic well-being of all children, SCIP expanded to include students of all ages who may be struggling with any type of behavioral or mental health concern.   
When a young person's behavior changes, the people most likely to recognize it are those who interact with them regularly. That's why SCIP was designed to include their parents, guardians, teachers, and other school staff. Our role is to make certain that, when school personnel see behaviors out of the ordinary in their students, they understand what could be happening and how to respond.
SCIP partners with schools and community behavioral health agencies across Nebraska to address the difficulties students may be experiencing. SCIP is a program focused on providing support and assistance to families in need, ensuring all youth have access to the appropriate services.
We have continued to grow with the help of our donors and volunteers that make our mission possible. Through all these years, our purpose still remains the same: bring services to those in need.