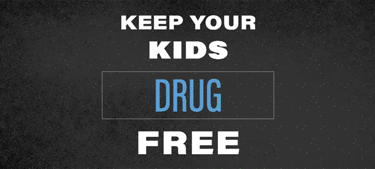 Substances & Substance Abuse
Provides information on talking to your kids about alcohol and making good choices. This site also shares parenting styles, reflecting on different ways of relating and communicating with your kids.

A new Underage Drinking campaign by TH2H. Discusses risk factors, red flags, and valuable resources for parents and students.

Provides information, resources and videos on a variety of drugs to see the destructive side effects these drugs may have on youth and adults. There are also booklets for students to fill out and other activities that can be used in the classroom. This is a non-profit organization that's goal is to help youth and young adults decide and to remain drug free.

Information and resources on behavioral health, children and family services, developmental disabilities, Medicaid and long term care in Nebraska.

Call 1-888-866-8660
Connects Nebraska families to help when dealing with their children's behavioral and mental health concerns. Counselors are available 24/7 to help your family in crisis.

Information and resource materials for families, educators, and communities on substance abuse prevention, alcohol and drug addiction treatment, and mental health services.

Talk. They Hear You. Is SAMHSA's campaign to help parents talk to youth about the dangers of substance use. Check out the parent resources available in English and Spanish.

Equips parents with tools to help prevent their children from using drugs and alcohol. Learn how to intervene, find treatment for family and friends in need and help them recover.

In this article by Partnership Drug Free Kids, information is provided on how marijuana is vaped and how to tell if youth are vaping marijuana.

One mother's story of losing her teenage son to synthetic drugs. (Video)

The DEA and Discovery Education teamed up to create "Operation Prevention", which aims to prevent prescription opioid misuse and abuse. They have created a parent toolkit and classroom resources that are free to download and use.

Two-page SAMHSA brochure that contains tips on how to talk to youth about prescription drug abuse.

The Nebraska MEDS (Medication Education for Disposal Strategies) Coalition website has information on prescription drug abuse prevention and tips for disposal.

Just Think Twice is a website designed by the DEA for teens. There is information about drugs as well as real life stories of teens who died as a result of drug use.

A drug education website for parents and educators. Provides updated drug information and resources on marijuana use, including synthetic marijuana such as Spice/K2; drugged driving; how to identify drug paraphernalia, drug trend updates; and much more.

Supports and conducts research on the causes, consequences, treatment of alcohol abuse and alcoholism. This site also provides FAQ's for the general public and covers a wide range of alcohol-related topics.

Click on the "Parents and Educators" tab or "Drugs of Abuse" tab for drug information and facts, educational resource materials, curriculum guides, classroom tools and more.

Provides resources for locating drug and alcohol rehabilitation programs, as well as information on what they can do to help with addiction recovery.

Provides information about the harmful effects of substances and other facts about substance use. There are also interactive videos and lesson plans for educators.

This website provides useful information for parents on types of drugs, substance abuse prevention, and how to talk to youth about peer pressure.

This CNN article titled, "The new Just say no to drugs" discusses the do's and don'ts of substance abuse prevention and the importance of educating youth.

This site and many of the Above the Influence ads that you see were originally created as a part of the National Youth Anti-Drug Media Campaign, a program of the Office of National Drug Control Policy. Above the Influence has since transitioned away from federal oversight (as of March 2014), and is now a program of the non-profit Partnership for Drug-Free Kids.