Student Support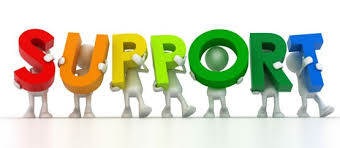 SCIP recognizes a child's behavioral and mental health concerns can be difficult and confusing situations for parents and caregivers to address.  Our goal is to be supportive by providing resources that people may not be aware of that can help the find assistance.  We do this by collaborating with schools and behavioral health agencies across the state of Nebraska to provide free screenings to determine if further services would benefit the student involved.
How does SCIP support your student?
Identify:  Peers, parents or school staff may observe a student exhibiting concerning behaviors and report their concerns to the SCIP Team.
Involve:  The SCIP Team may involve the parents and students to express concerns about behaviors, to seek solutions, and to explore options which will increase the student's opportunity to be successful.
Assist:  When appropriate, the SCIP Team may offer a school counselor, a faculty member or a school program that can provide assistance.  SCIP also collaborates with community behavioral health agencies that, through a SCIP referral, can provide a screening for the student at no cost.
Support:  The SCIP Team continues to support students in the school environment.  The goal is to aid the student's improvement.
The process is always confidential!
We appreciate your feedback! Please complete our survey by clicking here.